Uber is taking an alternative route during the Edinburgh Festival Fringe by offering riders an intimate gig with comedian Andrew Maxwell.
The 43-year-old, who has appeared on Live At The Apollo and Have I Got News For You, will be in a so-called "Comedy Car" during the event, offering 15 minutes of laughter to riders.
"The Uber Comedy Car gigs will be just like my stand-up, except, of course, I will be sat down," said Maxwell.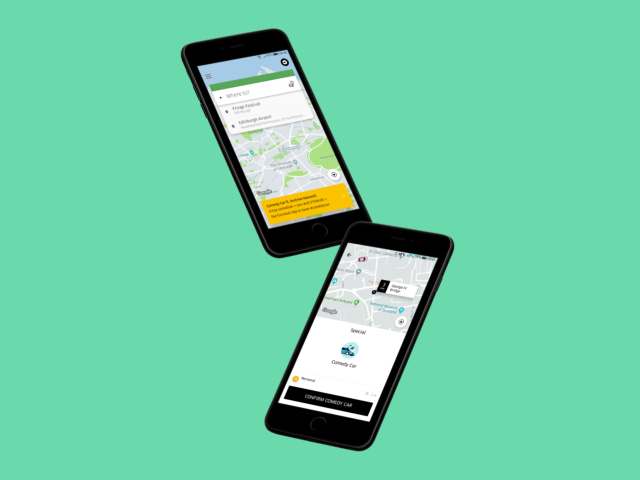 "I'm excited to do some performances in one of my favourite cities and hopefully the riders will all be up for having a laugh!"
Passengers who fancy a ride around the city will need to look out for the Comedy Car in the app to get four free tickets to the smallest comedy venue in town – but there will only be 12 opportunities in total.
The Comedy Car will be around the city centre between 1pm and 3pm on August 8 and 9, and between 3pm and 5pm on August 10.