One of the stars of US folk rock group the Indigo Girls has said their British fans are "more discerning" and "intellectual" than others.
Amy Ray, who makes up the Grammy Award-winning duo with Emily Saliers, has also said that she is "totally aware" of how Americans are viewed by the rest of the world given the current political climate, but that she hopes people understand the difference between the general population and "our dictator".
Ray and Saliers are returning to the UK for the first time since 2009, taking on a series of gigs across the country in July before headlining the Cambridge Folk Festival and performing two London dates.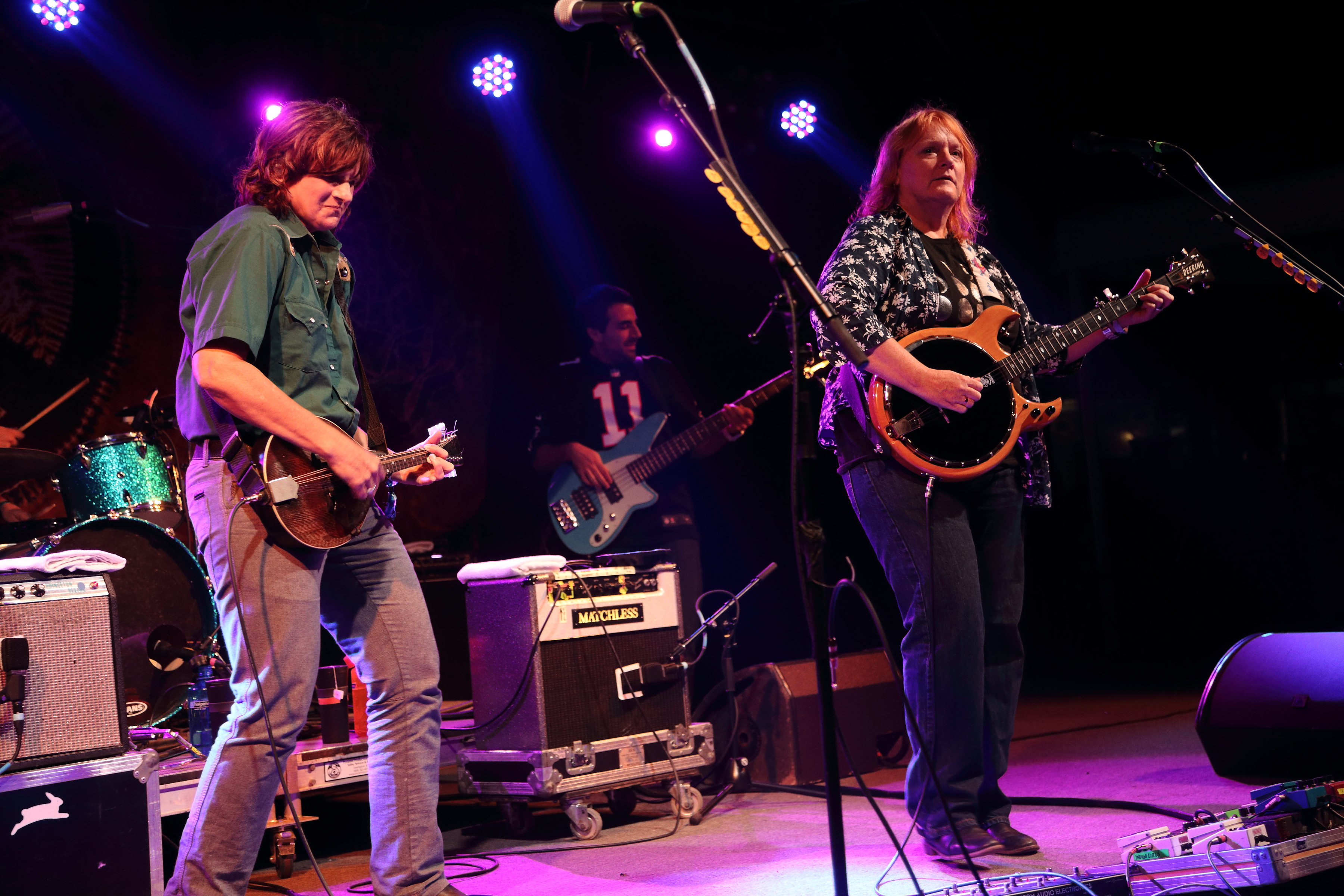 Ray said it is "weird that it's been so long", but that the absence was for no particular reason other than their being too busy.
She told the Press Association: "All the people that listen to us and write to us were asking us why it had been so long, but we have no excuse really – we basically got waylaid by life and had a lot of things going on … we both had kids."
Georgia-based Ray said she loves "everything" about the UK.
"I find audiences to be just more discerning in some ways and really engaged in a way that's sort of intellectual on some level too, as well as emotional," she said.
"It's a different perspective, and I like that."
In terms of differences between British and American fans, Ray said that while both have a "community feeling" about them, "there's a slightly more academic approach" with those in the UK.
She said she realises how American they are in terms of their folk music style, and also what it means to be an American right now.
She said: "We are so American, and we realise that when we get out of the States and play other places, it's good for us. We're like, woah."
As well as being a part of the Indigo Girls since 1987 and selling millions of records, Ray is an activist for many social causes, including LGBT rights, women's rights and environmental causes, and she shared her thoughts about Donald Trump being in power.
She said: "I'm a very optimistic person, and with our activism, Emily and I, typically we just move forward no matter what the circumstances.
"And we're pretty old, so we've worked through other administrations and done our activism and we're always working on issues around racism and immigration and women's issues and queer issues, but there's hardly ever an administration that's as left-wing as we are."
She added: "It takes all perspectives to solve problems – I'm a firm believer in that – so I don't think we should only have all the radical people in office.
"I think we need good people in office that are willing to be decent humans, and that's not what is happening right now.
"We are aware, with Trump, it's not just him, it's people around him. There's no backbone and there's no rhyme or reason to half the things that happen."
Ray said, with a laugh: "I would say it's embarrassing but it's gone beyond that, but I almost feel like most countries think that Americans have this really bad handicap right now but they'll get through it."
She added: "I think people can separate us as a general population from our dictator."